Working with Customers
Our Engineering Department incorporates a broad range of technical experience to work with our customers during the early development stages of their projects from initial concept to the finished product.
This allows us to offer better build advice during in the mould design stages, with regards to component design for manufacture and material choices, we try to meet product specifications close to customer idea.
We can also provide many years experience on material selection to ensure the product meets to customer's specification and is produced at a cost-effective price without any compromise on quality.
Design & Development
From the initial design concept Asiacmold works closely to the customers idea, reduce lead time and acceptable cost for components and assemblies.
Asiacmold is able to receive product designs, 2D/3D models or drawings electronically via our info@asiacmold.com , We will always work with the customer to optimise the design for component manufacture.
Our experienced engineers use Mould Flow Analysis and Process Capability Studies to ensure customer specifications are achieved through tight project control and engineering solutions.
<![if !vml]>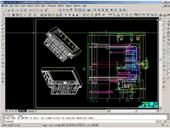 <![endif]><![if !vml]>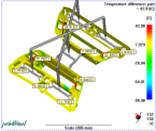 <![endif]><![if !vml]>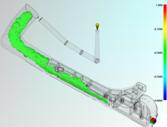 <![endif]>
Mould design and Mould Flow Analysis Report